Welcome to the Ed Sheeran Wiki
Ed Sheeran is an English singer-songwriter
Ed was raised in Framlingham, Suffolk, he moved to London in 2008 to pursue a musical career. His debut album + (2011), containing the singles "The A Team" and "Lego House", was certified quintuple platinum in the United Kingdom. In 2012, he won two BRIT Awards for Best British Male and British Breakthrough.
In 2012, Sheeran began to rise to fame in the United States. He made a guest appearance on Taylor Swift's fourth album Red and wrote songs for the boyband One Direction. "The A Team" was nominated for Song of the Year at the 2013 Grammy Awards and he duetted with Elton John during the ceremony. He will spend much of 2013 touring North America as the opening act for Swift's Red Tour.
Loading RSS data...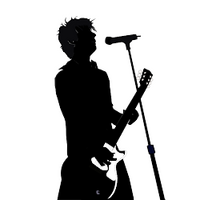 Ad blocker interference detected!
Wikia is a free-to-use site that makes money from advertising. We have a modified experience for viewers using ad blockers

Wikia is not accessible if you've made further modifications. Remove the custom ad blocker rule(s) and the page will load as expected.